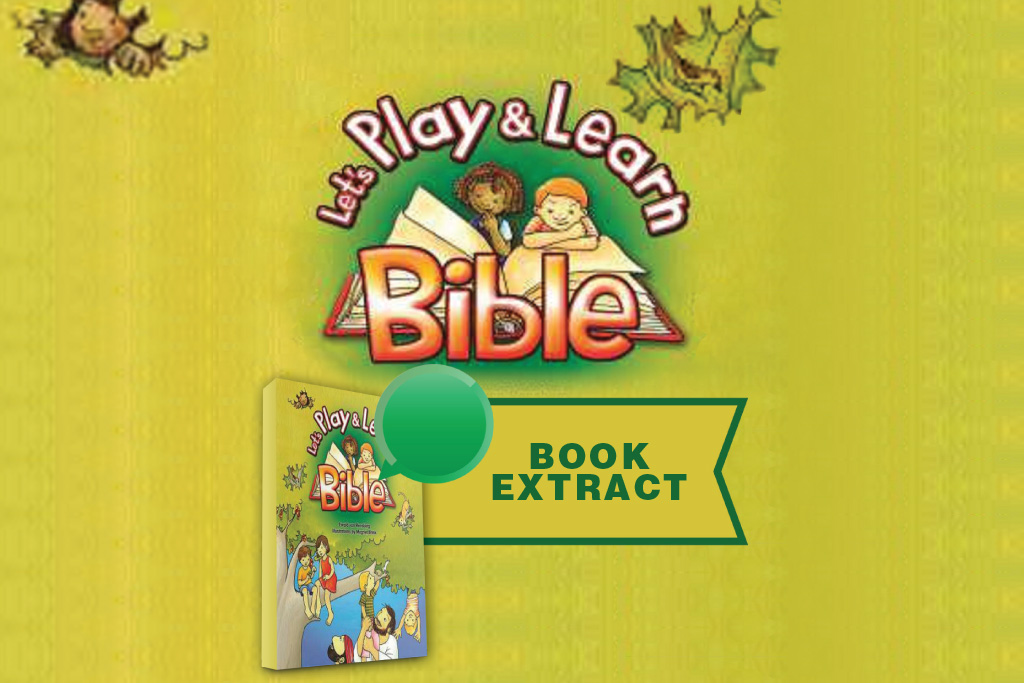 The Let's Play and Learn Bible Series is an unique interactive illustrated storybook Bible. With the help of two child characters, Sammy and Amy, children between 7 and 10 years, will be able "to climb into the Bible" and experience the Bible story as if they are there with the Bible characters. In this imaginative way children will discover how relevant the Bible still is today, how meaningful faith is and how wonderful it is to be a child of God.
ACTIVITIES IN LET'S PLAY & LEARN BIBLE:
FIND THE BIBLE - there is a Bible hidden in each Bible story illustration. There is a theme that highlights the Biblical principle that the child can take with them. The illustrations have been created in such a way as to give the child many hours of discovery and pleasure as they 'see' new details in them.
REMEMBER THE BIBLE STORY - this serves to help the child articulate what they have read. It also helps them express the emotions of those in the Bible stories. It once again highlights the Biblical principle that is being taught through the story.
PRAYER - there is a prayer for the child to pray. This helps them to relate and speak to God about what they have discovered and learnt from the Bible story.
FUN ACTIVITIES - Lastly there are some fun activities. These are all geared to reinforce the Biblical principle. The child is encouraged to share what they have learnt with others. The main goal is to ultimately lead them closer to God.