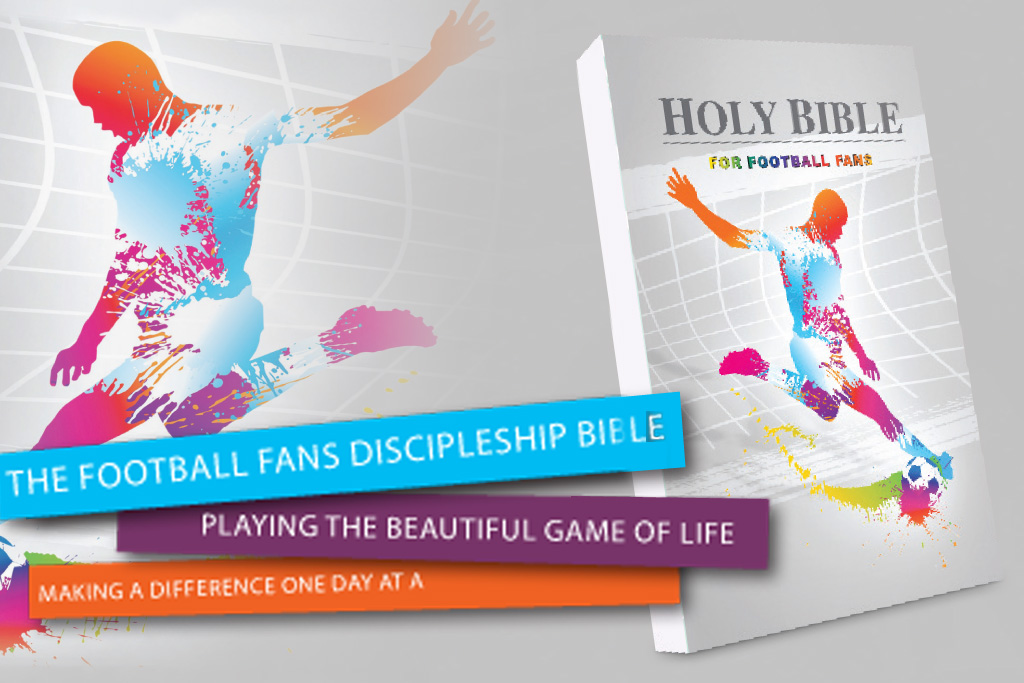 Football is affectionately known by fans as 'the beautiful' game. It is undisputedly the most popular sport in Southern Africa. The beautiful game is played by countless South Africans. Non professionally: It is played on dusty fields in rural areas, on open pieces of land around towns and cities, and on school playing fields. Professionally: Football Clubs and our National team Bafana Bafana are supported by enthusiastic fans as they fill Football stadiums around the country week after week.
Sports Evangelism has long been recognised as one of the most effective ways of communicating the Gospel of Jesus Christ, as well as the life changing principles of living in God's Kingdom to young and old alike.
The Bible for Football Fans is a discipleship Bible that endeavours to do exactly this. Its aim is to build a bridge between the world of Football and the Gospel of Jesus Christ. There are many Football players who are outspoken regarding their faith in Jesus Christ
The 64 page full colour insert in the Football Fan's Discipleship Bible has been designed so that it can be used as follows:
- An Evangelistic tool to lead someone to Christ
- A highly effective discipleship guide to mentor a New Believer after they have made a commitment to follow Jesus
- An excellent tool for Churches and ministry organisations to use when doing outreach work
- This Bible also makes a great gift for a football fan.
Jesus is in every frame of the past, present and future ofyour life. No matter what the game of life throws at you, if you are on Jesus' team, He will teach you to play using a different, winning strategy.
A free step-by-step discipleship guide has been developed to be used in conjunction with The Football Fans Discipleship Bible.Free download available on CMP's website www.christianmediapublishing.com